Adelaide Art Society Website Development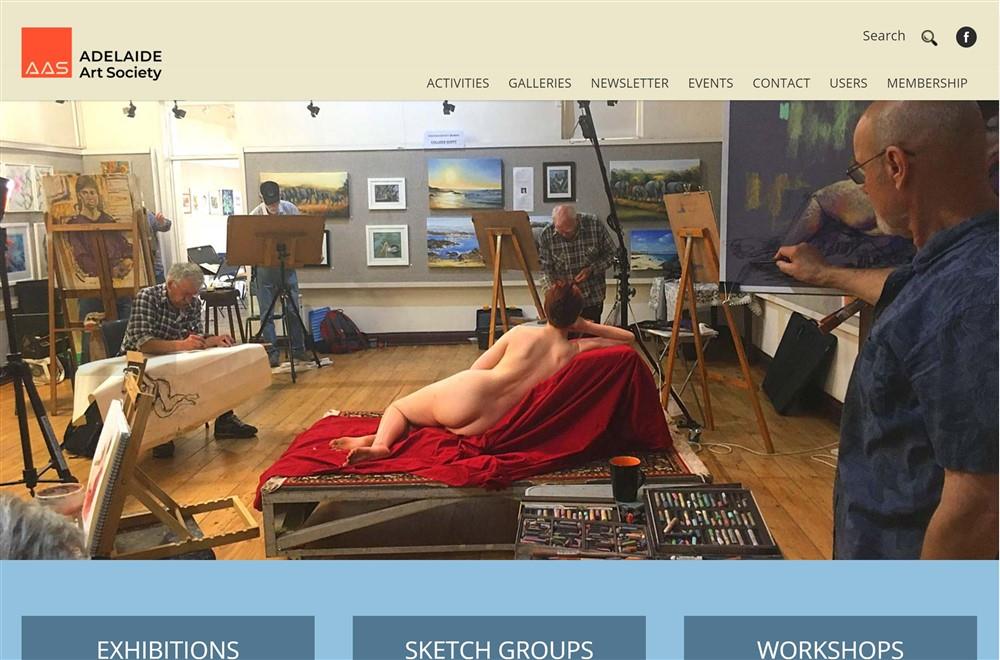 July 27, 2020
Website Features:
Custom website design;
User friendly CMS;
Website menu manager;
Rich text editor (WYSIWYG);
Website Image Bank to store unlimited number of images;
Automated News, Events and Blog sections;
Automated Testimonials section;
'Upload Your Documents' tools;
User Feedback Form;
Website statistics;
SEO tools;
About Adelaide Art Society
The Adelaide Art Society was founded in 1952 by a small group of dedicated artists who wished to foster a high standard in the visual arts. Our Studio, built-in 1878 and used for many years as a grain store, consists of a large studio/gallery with excellent lighting, a smaller second studio, kitchen and storeroom. There are around 150 members of the Society, both amateur and professional artists.
We aim to foster art among our members and the wider community by the provision of a comfortable well equipped working space. We offer activities including
Painting groups ('sketch groups') covering a wide variety of subjects and situations.
Workshops in all media.
Opportunities to exhibit regularly, informally through sketch groups as well as formally, in selected exhibitions.
Social nights/occasions providing discussion and information sharing opportunities.
View website