Aged Care Course Adelaide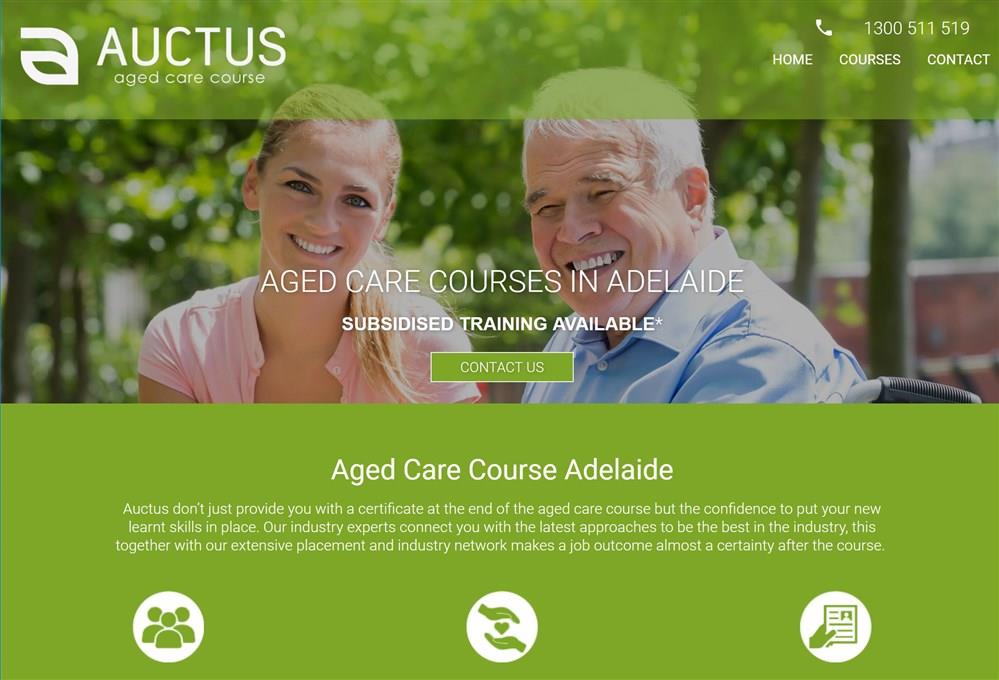 March 04, 2019
Website features:
Clean, simple and minimalist website designs;
User friendly CMS;
Website menu manager;
Rich text editor (WYSIWYG);
Website Image Bank to store unlimited number of images;
Automated News, Events and Blog sections;
Automated Testimonials section;
"Upload Your Documents" tools;
User Feedback Form;
Website statistics;
SEO tools;
About Aged Care Course Adelaide
Aged care courses are run by Auctus in various locations across Adelaide. In 2015, Certificate III in Aged Care was replaced by Certificate III in Individual Support CHC33015 (Ageing Specialisation).
Auctus offers our students the opportunity to gain a qualification in Aged Care. Our classes are all about building your skills with practical assessment built incorporated into almost every class. We want to make your learning with us memorable and enjoyable.
Visit Website