APHC Tiles Website Design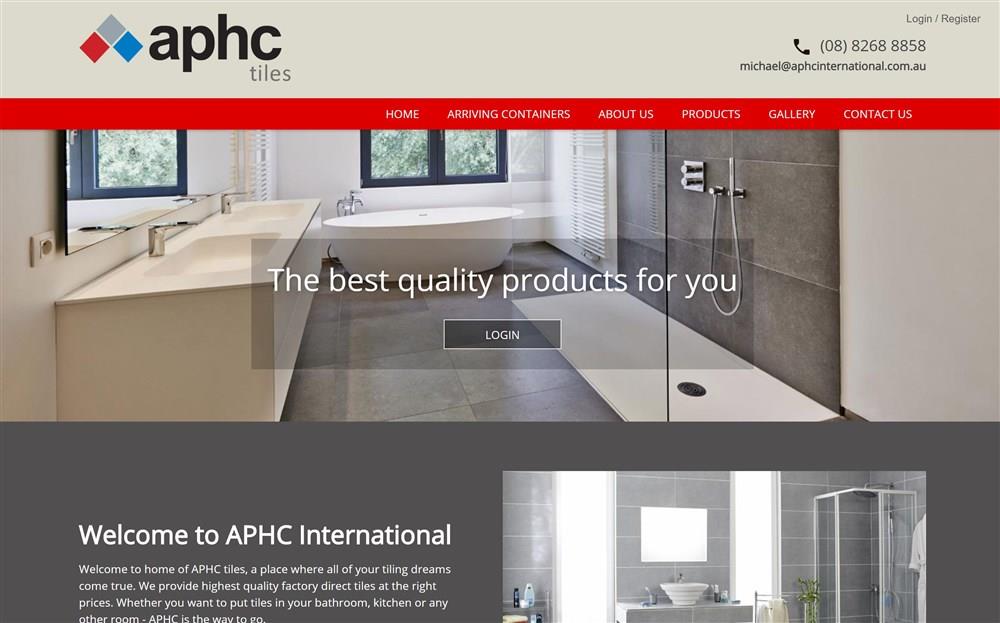 November 15, 2019
Website Features:
Online Product Catalogue;
Custom website design;
User friendly CMS;
Website menu manager;
Rich text editor (WYSIWYG);
Website Image Bank to store unlimited number of images;
Video carousel;
Automated News, Events and Blog sections;
Automated Testimonials section;
'Upload Your Documents' tools;
User Feedback Form;
Website statistics;
SEO tools;
About APHC Tiles
Welcome to home of APHC tiles, a place where all of your tiling dreams come true. We provide highest quality factory direct tiles at the right prices. Whether you want to put tiles in your bathroom, kitchen or any other room - APHC is the way to go.
View website