BeSparkling Face Painting Website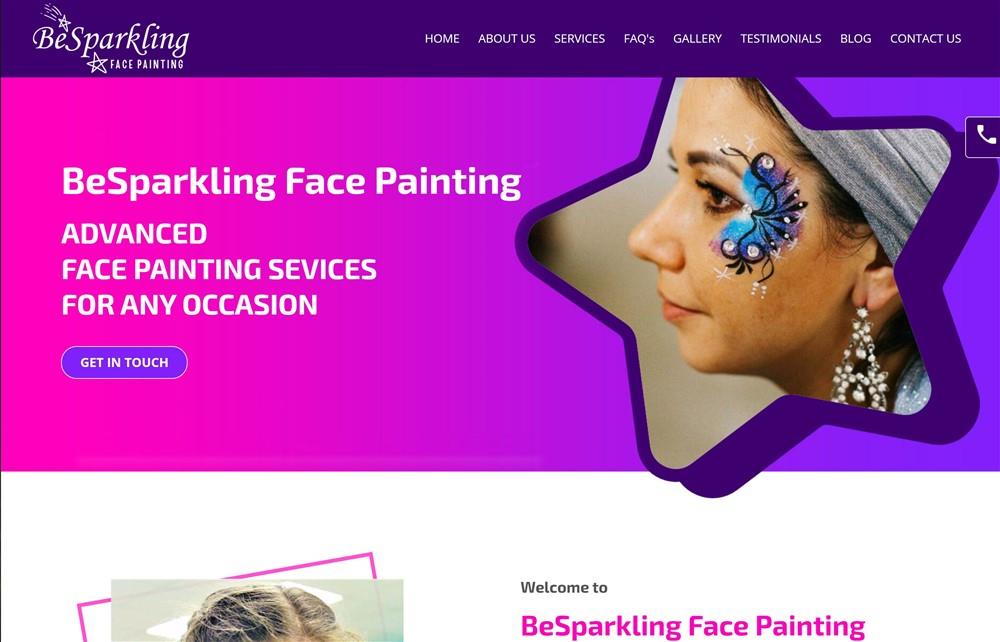 June 15, 2023
About BeSparkling Face Painting
BeSparkling is the premier face painting service in Adelaide, offering professional and unique services for any occasion. Our professional artist Elena has over 8 years of experience with face painting and a Bachelor Degree in Visual Arts specializing in oil and acrylic painting.
Our talented artist is truly passionate about every face she paints, her years of experience has enabled her to develop the skills needed to bring out the perfect result for each client. There is not greater satisfaction to her than seeing the smiling faces of her clients.
We are confident that our professional face painting services will exceed your expectations and make your event a success!
We guarantee perfect results each and every time with BeSparkling professional face painting services.
Visit website