Business List SA Web Portal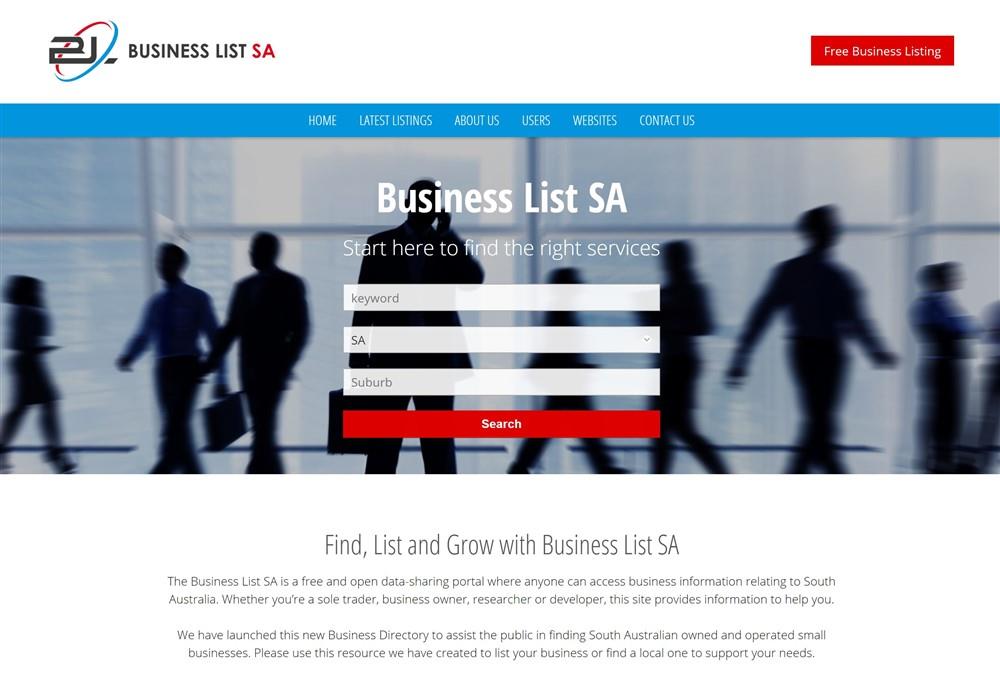 June 14, 2021
About Business List SA
The Business List SA is a web service provided by Affordable Web Design Agency, located in Adelaide, Australia. We have launched this new web portal to assist the public in finding South Australian owned and operated small businesses.
The Business List SA is an online business directory designed solely for small businesses and was created because the small business environment is thriving. The research found a gap in guides that did not allow small businesses to link with customers directly. Our service bridges this gap.
There are many reasons why small businesses are faring better than bigger businesses. At its simplest form, it comes down to being closer to customers and getting a better idea of their needs.
View website