Malvern East Family Dental | Custom Website Design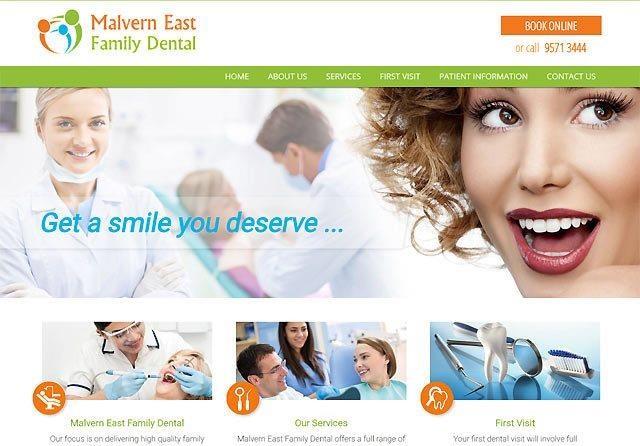 Website Features:
Custom website design;
User friendly CMS;
Website menu manager;
Rich text editor (WYSIWYG);
Website Image Bank to store unlimited number of images;
Video carousel;
Automated News, Events and Blog sections;
Automated Testimonials section;
'Upload Your Documents' tools;
User Feedback Form;
Website statistics;
SEO tools;
A number of special AJAX website plugins.
About Malvern East Family Dental
Malvern East Family Dental offers a full range of services to look after your oral health, from general dentistry to appearance dentistry. Our clients come from all walks of life and we welcome children and young people. There is also an easy and convenient parking on the premises and side streets.

Malvern East Family Dental is a modern dental practice located on Dandenong rd, Malvern East , just a few minutes walk from Carnegie Train Station or bus stop .

As part of our professional responsibility we take very seriously the need to stay up to date with the latest technology and advice in dental health. Our job is to look after your oral health and ensures that you have access to the best advice and technology.
View website