UrbanIfill Group Website Design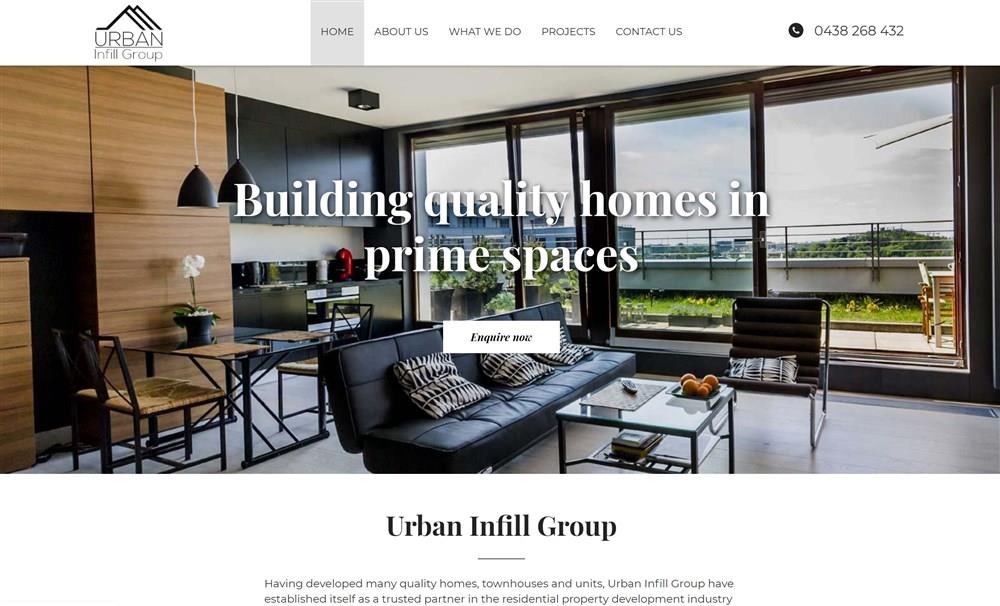 June 27, 2019
Website features:
Clean, simple and minimalist website designs;
User friendly CMS;
Website menu manager;
Rich text editor (WYSIWYG);
Website Image Bank to store unlimited number of images;
Automated News, Events and Blog sections;
Automated Testimonials section;
"Upload Your Documents" tools;
User Feedback Form;
Website statistics;
SEO tools;
Urban Infill Group
Urban Infill Group are passionate about creating affordable, quality and functional homes for South Australian homeowners and investors. Anthea and Rohan are a husband and wife team with over 15 years' experience in property development between them.
Urban Infill operates as a commercial and residential property development group. We pride ourselves on our team of dedicated providers. From architects, engineers, surveyors, traffic engineers to Property Lawyers, and builders - we've carefully selected qualified and committed people to work on our projects.
Visit Website