School of Music Website Design | Adelaide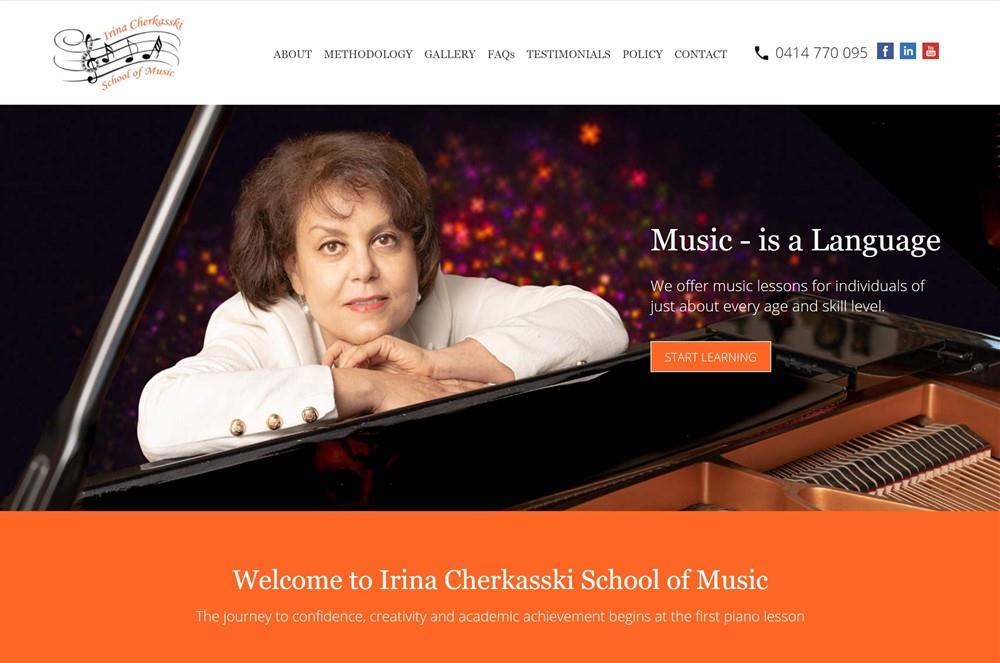 August 25, 2020
Website Features:
Custom website design;
User friendly CMS;
Website menu manager;
Rich text editor (WYSIWYG);
Website Image Bank to store unlimited number of images;
Automated News, Events and Blog sections;
Automated Testimonials section;
'Upload Your Documents' tools;
User Feedback Form;
Website statistics;
SEO tools;
About Irina Cherkasski School of Music
Born and educated in Moscow, Irina Cherkasski broadened her musical and academic knowledge during more than 25 years' experience in Piano Education, Piano Accompaniment and Vocal Coaching in Russia, New Zealand and Australia.
Upon completion of a M.Mus. degree in her homeland she got further qualifications as an Opera Repetiteur (Dip. Perf. Arts/Opera) at Auckland University and a Grad. Dip. Ed. at Monash University. Irina is passionate about Piano Pedagogy and highly experienced in teaching both traditional and Suzuki methods.
View website